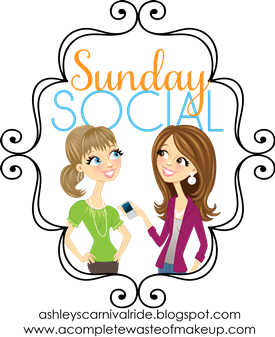 Its time for another...
So lets go !
1. What is the first website you log on to each day?
I check my emails in the morning before ever getting out of bed. So Gmail first..then I go through all my normal sites.. Facebook,
Twitter
, and the blog of course!
2. Give us some funny websites you visit that we
need to know about!
I also love Celebitchy.. its a celebrity gossip blog that is like a guilty pleasure for me!
3. Pinterest or Facebook? Why?
I love them both.. but I would have to go with facebook because I get to interact with all my old and new friends with little effort! But lots of great
inspiration
on Pinterest!
4. Twitter or Instagram? Why?
I loooooove Instagram! Twitter is ok.. but Instagram rocks! I take tons of pictures with it and love the quick effects!
5. Favorite youtube video...post it!
Since I am a make up junkie, I thought I would share with you one of my all time pixiwoo videos..

And since I am a kitty cat girl.. this is one of my favorites.. I can't watch it without a tear.





And I love this artwork! This video is amazing.. check it out!
6. Biggest online pet peeve?
1. People using facebook or twitter to bitch on.. Why don't you just get a blog already!? =)
2. Online chatting with facebook. I love facebook but I get so tired of being bombarded with instant messages.. Thats why I am always in HIDING!
3. When people hide online and no stand behind what they say. YOU KNOW WHO YOU ARE.. If you are going to hate on my life.. open yours up so we can go over all your bad decisions in front of the world.
4. Sending a message on facebook,, only to not get answered.. all while you see the person posting , posting, posting.. Why be so rude?
Have a great Sunday!
Link up
K Jaggers
♥