Dear Flu,
You suck...you suck.. you suck.. I am going to get well and then go get a shot to make sure this doesn't happen again.
Dear Victims of the Libyan Attack
, my heart goes out to your families. We lift you up in our prayers.
Dear Jackson,
I'll bet anything you aced your spelling test today with a 100%.. can't wait to find out!!
Dear Scott,
This flu has made both of us really grumpy. I hope we both get feeling better SOON. No matter what, even on our grumpy days.. you are still the man of my dreams.
Dear Romeo
, you are still the coolest cat evvvvveeeerrrrrr!!!!
Dear Mom,
I wish I could work out like you.. its just not my thing! But you do inspire me.
Dear Brittany,
Have I told you lately how much I love and miss you?
Dear Courtney
, it SUCKS that you don't live closer!
Dear Weather
, the cooler days and nights are really nice.. and I love being able to open the windows more!
Dear Dr. Pol Show
, I am totally hooked on you.. and can't wait to till tomorrow night to see what you have going on up there in Michigan!
Dear Readers,
Sorry things have been a little slow around here. The flu has kinda taken over and we are all trying to feel better around here. BUT things will pick up in the next few days!

Link up!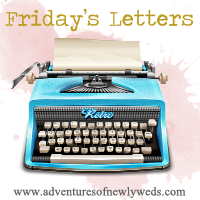 K Jaggers
♥