Its late again.. and I totally need to be getting ready for bed. I am still a little shaken by the debate..
but not enough to get me to vote for Romney.
No thank you.. he's just not for me. But I was surprised that he actually did a good job at this debate.. but everyone has a good moments.. its really if he can have a good 4 years not one night on a stage. But it was fun to watch!
I know I usually chat with you guys in the am but today we were having
phone issues
so I had to spend my time trying to fix them. Husby lost his phone and was
flipping out.
I was working with - Where's my Droid - which wasn't working.. I don't know why.. But thankfully HOURS after he lost it.. he found out he left it in a old mans car that he appraised today. So
thankfully
the phone was brought back to him. Its crazy how we depend on our
handy dandy smart phones.
We don't have a house phone because we just don't find it necessary.. So its a huge deal when one of us looses our phone. I actually spent the first 2 hours of my day working on this phone issue... which
SUCKED!
Certainly not the way I wanted to start my day.
Jackson is so freaking cute.
Every day in school they get 4 stamps in their planner if they do good.. Jackson has got 4 stamps every time except 2 times so far.. Today he came home with 3 stamps and a note saying that Jackson was
dancing in Music class instead of singing
.
Thats too funny!
I guess the music just got a hold of him. He sure didn't get in any trouble around here for that! I thought it was cute. I am sure he was a bit of a distraction but that's still really cute!
It was suppose to be an early night for husby but he worked an hr and a 1/2 over.. I was
none too happy
but I am trying my best to deal with it because they are have a huge sale and he's working hard to have a great month. Being the debates were on tonight.. I just wanted to make something
super fast and easy..
So I went for..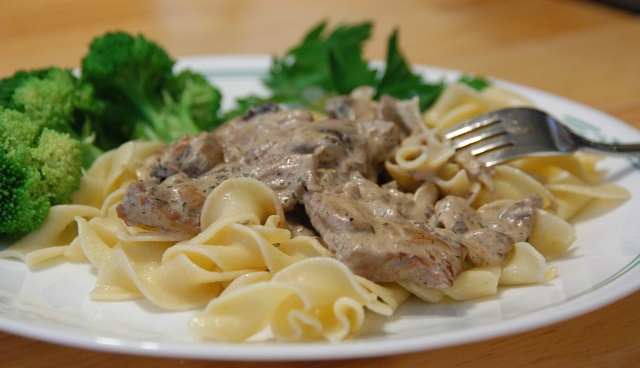 I didn't any pictures along the way.. instead, I made it fast.. Jackson and I ate together and husby ate after he came home. I won't lie.. this is not one of his favorite meals but he ate it and
didn't complain too much!
If you have read this blog for any length of time you know by now.. that I am a pasta girl..and anytime I can slip some pasta into a meal.. I do it! Jackson liked it so at least it was a
hit
with him! Tomorrow will be just as easy because it is a late night for Scott... so we are just doing sloppy joes with tator tots.. which Jackson LOVES!
Tomorrow is about trying to make up with the housework I have been so lazy in doing this week. There have just been things that have came up that have took my time more than cleaning.. but I really need to make up for it tomorrow. I plan on
staying up
in the morning which is totally going to suck but I really want to try to do more in the early hours because with fall here..
it gets dark sooner
and I never seem to get as much done. So tomorrow I plan on cleaning all 3 bathrooms.. vacuuming the entire house.. and getting the kitchen floor mopped. I also need to work in the dining room for a while. So its going to be a busy day for me. Today I was dealing with the phone issues for a few hours.. and Scott actually told me that I
he didn't think I blogged enough today
. Ha! Too funny! I guess when we can't be together, he
finds comfort
in reading this blog. Which is sweet! But I was too busy trying to find that damn phone of his instead of blogging!
Well time for me to get some rest!
Ohh.. if you have a question you want to ask me.. go
here
to get to the form.. or you can leave it in a comment on any post. I will have a
- Ask the Housewife -
post up over the weekend!
Have a beautiful Thursday!
K Jaggers
♥