Pages
Reader Favorites

Dear Husby, I am so in love with you... Why didn't you come sooner? Dear Jackson, I am so proud that you are enjoying school!! Keep up the good work! Dear Turtle in the yard, I really wanted to bring you in as a pet for Jackson but I thought you would be happier outside doing your own thing.. have a long life! Dear Computer, 2 more credit card payments and you are paid off!! Wooooo-hoooo!! Dear Ex Husband, Please understand it takes a village to raise a child..and double that for 2. I ask for guidance from my family at times because I don't have all the answers and neither do you. Dear Sally Hansen, your nail products are genius. After years of acrylic nails you are starting to make my own nails look good again. THANK YOU.Dear Blog, You are coming along great! Your a great representation of who I am. Thank you for sending me so many new friends! Dear Mom, I am sorry about all the Indiana issues. I worry about your mom too and I hope your sister gets better. They both are in my prayers. Dear Romeo, you are the coolest cat ever. We are totally under your spell! Dear House, little by little you are getting cleaned up. You are totally exhausting but I love being with you every day! Dear Readers, You guys are the best! I love hearing from you... your like my second family!

Happy Weekend!

K Jaggers
♥





I had a few things I needed at CVS so I thought what better time to spend my Extra Care Bucks!
I had coupons for John Freida Hair Products so I picked up the shampoo and conditioner in the Full Repair.. I love this stuff!
I also got hung up in the Wet n Wild end cap and picked up 3 different
I picked up 3 of the color icon collections..
Here is #736 Petal Pusher.. which has some pretty purples.
I also got #737 - Blue Had Me @ Hello. A wide range of pretty blues.
Last but least, I got this one in #738 - Comfort Zone - which is the one I will use the most probably with all the pretty browns.
I also got some more CVS Make up Towelettes..
These are age defying and the CVS brand works just fine on my skin.. However, I do want to try out the Burts Bees Makeup Remover Towelettes too!
I picked out this Wet n Wild Polish
in
Its a pretty tan color that I swatched right there in the store.
Again. I wasn't done with Wet N Wild Mega Shield Lip Color
in..
Just thought I would try it.
I then got a little more expensive lip color..
Loreal Colour Riche Lipstick ...this was on a display up front.
This one is in #181 - Sheer Linen..
Its such a beautiful neutral color.
I love it!
And I also got 2 of the Loreal Colour Riche Lip Pencils..
I got one in Natural and one in Beyond Pink. I really needed these.. so happy I got them!
I will get swatches up of all of these items really soon!
Have a great Friday!
K Jaggers
♥
1. Over this labor day weekend I will be
Spending it with Scott and Jackson. I'm not sure what we are doing.. nothing big. The boys want to go to the white water center and go zip lining.
2. With the political debates going on right now, my thoughts are
Oh..gosh.. I might not have any readers after I say this.. but I am not a Romney fan. Nope. I support our President. We are a very divided family when it comes to politics which makes for some heated debates. I got sick of the speeches last night. Did you see Clint Eastwood.. I like him but hes a nut. Talking to an empty chair. WTF? Just when you think you have heard and seen it all. Priceless. But here was my favorite part during that time... a tweet from our President..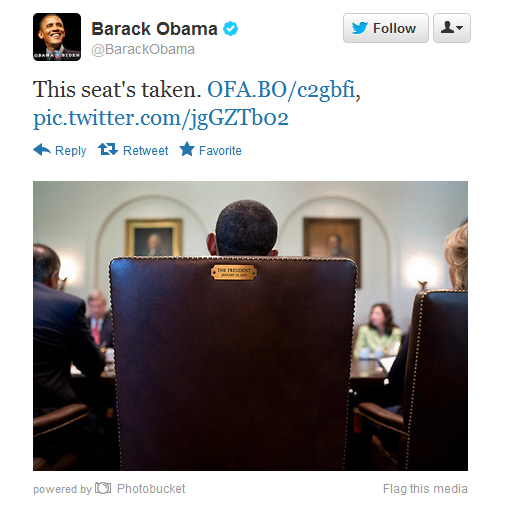 I am much better rested and plan to accomplish a lot!
4. The best thing I've cooked recently was
I know it doesn't look spectacular but this
Chicken sandwich I made a few nights ago was amazing! I used balamic glaze on the chicken I cooked on the indoor grill. I added provolone cheese on top.. Buttered and browned the bun, added lettuce, tomato, red onion, and a little mayo.. AMAZING! My picky eater even loved it!
5. The last thing I bought was
I just got back from getting some household items from the dollar store.
I normally don't use Gain Laundry Soap but I had a great coupon that brought down $11 to $7.
So I think its worth a try!
6. The best movie I saw this summer was
I really liked this movie. It wasn't the greatest movie of the year but for the summer.. this is it.
You can check out my full review here.
7. The best book I read this summer was
I read cookbooks like regular books.. and I recently found this book and fell in love.
There are a ton of great recipes in here that are easy to make. Check it out if you love baking and being in the kitchen. Its amazing and I want to try most of the recipes!
Happy Friday!
Link up!
K Jaggers
♥
Good morning friends.. Guess what?? I got some sleep!! Woooo-hooo!! I felt 100x better today when I climbed out of the bed. Sleep is an amazing thing.. and it really does effect every aspect of our lives. I am still a little sleepy but I am staying up. I have already tackled the upstairs and made all the beds and picked up the bathrooms. It would probably be better if I just forced myself to stay away so tonight when its time to fall asleep again.. I can!
Ohhh..I wanted to tell all you fellow bloggers, I am teaming up with Yellow Umbrella for a fun Coffee Mug Swap.. Basically, they will assign you a blogger to " stalk ".. Once you figure out what kind of person they are.. You have to find a coffee cup that you think represents them. The coffee cups have to be mailed by
September 5th
.. and then we are linking up our blogs with a post about the cup we received. I think its an AMAZING idea! I love coffee.. I love surprises.. and its a great way to get to know other bloggers. If you want to join in you can click
here
and fill out the form. I think
TODAY IS THE LAST DAY TO ENTER.
. so hurry if you want to participate! I think it will be a lot of fun!
Jackson is at school right now. I wish I knew what time they are going to take his spelling test. He studied again this morning.. which he didn't like but I am betting he does well! His study techniques are pretty minimal so I am doing my best to show him how to study. I made Deans list all through college because of studying. So I am hoping I can tweak my college ways to suit a 9 year old so he can make good grades too!
I have some shopping to do today. I think I might just try to do that in an hour or so. Since I am up, I should be doing something. If I sit around too long, I might end up falling back asleep. I don't have much to get but I have to run by the grocery store, CVS, and also the dollar store. First, I need to go through all my coupons to see if I can save some money. Scott wants me to check into going zip lining this week and that doesn't sound cheap! Do you have anything planned for the long weekend!? I don't think we are doing much around here... but you never know. Apparently Scott and Jackson want to go zip lining. We also thought about going to the beach but I don't want to spend that much money. I am happy Scott will have a long weekend too! He works an insane amount of hours and we really miss him.
Lots of posts coming up.. plus I am working on all the drugstore steals and deals too!
xoxo
K Jaggers
♥
Its been a hell of a day for me. As I said this morning.. I didn't sleep more than about 4 1/2 hours last night and I woke up feeling tired...hungover.. and grumpy. I had things to do so I had to get to town. I didn't really get much there accomplished.. I walked into Walmart to do some shopping and ended up only getting 1 thing and leaving. I just couldn't do it.
I came home and a few minutes later it was time to pick Jackson up.
The weather didn't help anything.
We took off to get some
milk shakes.. which did taste amazing. I also think I might be starting to get sick because my throat has been sore for the last couple of days. No telling what germs Jackson is bringing in from being at school with a bunch of other kids or maybe its the temperature changes.. Anyway, Jackson played with a few friends and I got busy working on my
page. I have been needing to get it done for a very long time now. It was a late night for husby and I had no intentions on cooking tonight so I just kicked back and got to it. I couldn't believe I was creating a new page half asleep but it came out really well. If you haven't checked it out yet, you can click
here
but its at the top of the blog with the other links. It was fun and I am glad its finally done. I told you a lot of changes were coming. I had a clear vision of how I wanted this blog to be and its coming along perfectly!
By this time it was 830 and I was outside talking to the neighbor when husby pulled up.. So he pulled a chair up too and the boys talked for a while.
Jackson is doing a triathlon with the neighbors son in a couple of weeks. Jackson is going to be swimming 4 laps in the pool, riding his bike for 2 miles and running for 1 mile. I think hes crazy to try that but he wants to do it. That 1 mile run will kill Jackson.. He doesn't even like to hike! But he has to practice this Saturday and next Saturday he will be doing it! Also tonight.. we have been working like crazy on spelling words. I don't think Jackson has ever studied this hard for a test.. I know he is going to do great.. and tomorrow morning we are going to study more!
I actually had to break it up because we had a little shopping to do and we also had to pick up something for dinner. We quickly got cat and dog food... which we are always buying.. and then grabbed some quick subway for dinner.. Jackson's choice.
I do have to say I make the perfect flat bread sandwich. Its a Chicken bacon ranch with avocado, red onion, tomatoes, spinach, lettuce, and a little ranch.. toasted. OMG.. mouthwatering. Husby even got a little jealous of my yummy flat bread.. Next to his philly steak and cheese sub.. mine looked wayyy better.. and it did taste better!! You should try it if you like Subway.. Everyone in my family loves it!
I can't believe I am still up right now. Thats how it works for me. Falling asleep is next to impossible. I am just hoping to be asleep by 2am.
Ohh.. I did buy some makeup today. I will be doing a haul post for it tomorrow sometime. I was just too tired tonight so be expecting that tomorrow. I have a few errands tomorrow but hopefully it will be a rather easy day. I just need to be able to sleep. =(
Have a beautiful Friday!
xoxo
K Jaggers
♥
Thursday, August 30, 2012
Wowie! Hurry on over to the links below to request FREE samples courtesy of Organic Spa magazine:
Note that you'll need to confirm each sample via email by clicking on the link like the pic below…
K Jaggers
♥
Today I am thankful for a family that knows my love of cats and supports me having a cattery. This has to be one of the most rewarding parts of my life. I am in total love with every cat we own, every kitten that is born and I couldn't have asked for a more understanding husband.
My mom just got me this beautiful baby girl to add to our kitty family
We can't get her until October 6th. But I am grateful that my family supports one of my biggest loves!
How can you not love kittens!?
These little babies fill our home with so much love. Its bitter sweet because they do find new loving homes.
This is Romeo and hes one of our males!
I am also thankful that the kids get to see and understand the miracle life.. and watch how an animal takes care of their young babies..
Isn't this precious of Gabby carrying her little baby around.. ♥
I never thought I would really be able to do this. We have moved a lot.. Its not easy packing up all these cats and going to a new area but we do it. I have a wonderful husband who loves cats as much as I do. Thats means HE IS THE RIGHT MAN FOR ME!! And God knows I am thankful for that! What do you think the chances were for me of finding a man who is willing to live in real cat house!?
I am very blessed to have a family who supports a little dream of mine! My mother is allergic but she puts up with the battle everything she comes for a visit. Thank you mom.. Thank you Scott.. Thank you kids..
I love you all.
K Jaggers
♥
Here's another free magazine for ya! Rewards Gold is offering up this magazine freebie once again! Just
head on over here
, fill in your info, and then take a survey to score a FREE subscription to Whole Living magazine!
Hurry – these never last long!
K Jaggers
♥
Head on over to the
Royal Canin USA Facebook page
and click on the Spayed/Neutered tab to download a coupon valid for a FREE can of Royal Canin Spray/Neutered Formula.
* Keep in mind that not all stores accept free product printable coupons.
K Jaggers
♥
Its ok that getting up early this week has totally kicked my ass.
Its ok that I am continualy behind on laundry. I just don't know where it all comes from.
Its ok that we are AGAIN.. getting another Persian Kitten! Woooo-hoooo!! Building this cattery up one kitten at a time!
Its ok that my coffee obsession has been a little expensive.. Good coffee is worth every penny!
Its ok that I have still put off calling the Dr over my ankle.. But I am not sure how much longer I am going to be able to go without getting help.
Its ok that I got some nail polish on my laptop.. I guess that just makes it more me!
Its ok that I think Lance Armstrong totally got screwed. He passes every drug test they required and made history.. and they are taking it all away from him. How sad.
Its ok that I have enjoyed a donut before bed every night this week before bed... its just too hard to pass up!
Its ok
that I totally miss The View.. I just have a few more days - Sept 4th - before the new season starts!
Its ok
that I am a total grumpy bitch today who really needs a good nights sleep!
Have a great Thursday!
Link up!


K Jaggers
♥
I am running so late today that its not even funny. I couldn't fall to sleep last night for anything. I was tossing and turning till after 5 am. Then I was up at 730.. so once the boys took off.. I went back to bed. Again.. it was hard to fall back to sleep but I did and here I am at 145 thinking about all I need to be doing. I have got to get use to going to bed at a reasonable time and actually fall to sleep. I don't understand why its such an issue for me. I just have to get use to it again!
I have a ton of errands to run but I really need to stick close to the house because I don't want to be late getting to Jackson around 4pm. Maybe after he gets home, we will take off to do more shopping. I just can't be late getting him!!
I have a bunch of posts that should be popping up later so stay tuned.. but right now I have things to do!
Happy Thursday!
K Jaggers
♥
Super happy I am in bed right now. Its been a long day for me and nothing feels better than blogging from my fluffy blankets! And tomorrow is also going to be busy. I have some shopping and errands to do and I have to be back before Jackson gets off the bus. I could end up waiting till afterwards and just take him with me. We'll just have to wait and see.
Speaking of the School bus.. its become a tradition of sorts that I leash up
Super Cooper and head to the bus stop every day. Cooper loves it and
Jackson loves it too.
After he got home today, we went to the market to do a little shopping.
We needed a few things and I wanted to get some fresh steaks for dinner.
I love that we can now find every kind of meat from Harvest Farms organic in our store. Jackson even knows what to look for now. You know what I want to do?? I want to switch my family from Organic Whole Milk to Organic Soy Milk. I don't know how successful I will be in trying this but I might just have to try it anyway! Soy milk is good.. and much better for your body than cow milk. But its got a slightly different taste so I am not sure how well this will go! Anyway, dinner was GREAT!
Tonight I got a a new picture of our newest member of the Jaggers Clan..
She is precious but right now I have no name picked out!! I can't pick her up until October 6th.. If you have a suggestion leave it in the comments! Right now I think Buttons is cute.. But who knows.. I have a little over a month to figure it out!
Ohh.. If you are reading this could you please put both my grandmother and my Aunt in your prayers please? My grandmother is in poor health.. falling and hurting herself all the time and my moms sister is on life support. Yea.. its not good.. In fact, if things go really bad we will have to go north to be with the family. No one really knows whats going to happen with her. My mom has been in the hospital with her on and off. She is working up north and able to drive back and forth to Indiana. She is even taking Brittany to Cincinnati this weekend. We just have a lot going on with our family. Prayers please.
Time for bed.
Have a great Thursday!
xoxo
K Jaggers
♥